Austrian Pine
Chicagoland's Top Rated Local® Tree Services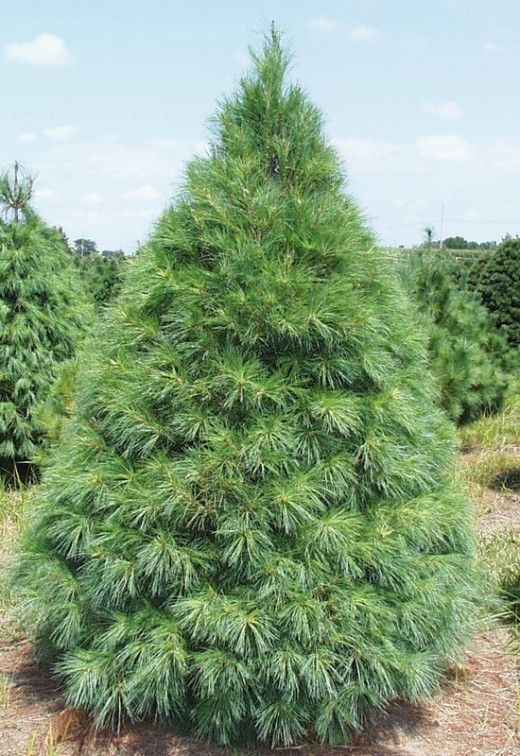 Austrian Pine
Also called Pinus nigra, the Austrian pine tree is native to western Europe, but can be found in North America as well. This tree species can grow to a height of 30 to 50 feet, and on most soils, the Austrian pine will grow 12 to 18 inches per year. Full sun is ideal for this tree, meaning it should get at least 6 hours of direct sunlight per day. This tree is easy to pinpoint because of its bold textures, dark-green needles, and its ability to adapt to urban conditions.
The leaves of the Austrian pine are dark, green needles. The needles are roughly six inches long, giving the tree a dense appearance.
During the springtime, this tree species will sprout pollen-bearing, orange and yellow flowers.
The bark of the Austrian pine has a unique checkered appearance. When the bark is exposed to sunlight, different colors will emerge from the tree trunk.
Many Illinois homeowners love Austrian pine trees because they are incredibly tolerant of hot and cold wind, which is a necessary attribute in shelterbelts and windbreaks. These trees look wonderful in front yards, parks, and even estate-sized landscapes.
Flowering Dates: May – June
Growth Rate: Medium (can grow to be up to 50 feet after 20 or 30 years)
Width: 20 to 40 foot spread
Group: Pines
Leaves: Two or three needles per bundle
Family: Pinaceae
Shape: Pyramidal
Tree Type: Evergreen
Foliage Color: Dark green
Like most trees, the Austrian pine has its pests. The Zimmerman pine tip moth is a common culprit of this tree species that loves to cause damage. Turpentine beetles also like to attack the trunk of these trees.
A List Of Common Pests Found In Austrian Pine Trees
Adelgids (various genera)
Bark beetles (various genera)
European pine sawfly (Neodiprion sertifer)
European Pine shoot moth (Rhyacionia buoliana)
Pine needle miner (Coleotechnites spp.)
Pine needle scale (Chionaspis pinifoliae)
Pine sawyer beetle (Monochamus)
Pine spittlebug (Aphrophora)
Professional Tree Service Company In Chicago
If you need a professional tree company in Chicago, look no further than J&S Tree Service, Inc. We understand the challenges that come with Austrian pine trees, and when you call our team of arborists, we'll schedule a convenient time to come to your property and inspect the health of your trees. Depending on the time of year, we may recommend a variety of treatment options.
Winter – During the cold winter months, our team may clean and remove dead, dying, or diseased limbs from your tree. We may also take a sample of your soil to test the pH levels.
Early Spring – This is the time of year that turpentine beetles start to come out of the woodwork. If you call our arborists in early spring, we may apply preventative sprays to the trunk of your tree to ensure these pests don't find their way to its trunk.
Mid Summer – During mid summer months, our arborists may monitor and treat any soil moisture problems they find on your property.
Fall – If you call our tree experts in the fall, we'll inspect your soil for any pH problems and do everything we can to protect your trees from deer damage.
J&S Tree Service, Inc. specializes in a variety of tree services across Chicago. Whether you need to remove that dead tree from the backyard, or you're looking for tree trimming services to keep your yard tidy, contact our experts today. We also offer commercial tree removal, stump removal, and storm damage cleanup services for your convenience. If you have any questions about our tree services, or you'd like to learn more about the various tree species found in Illinois, don't hesitate to give us a call.