Apple Trees
Chicagoland's Top Rated Local® Tree Services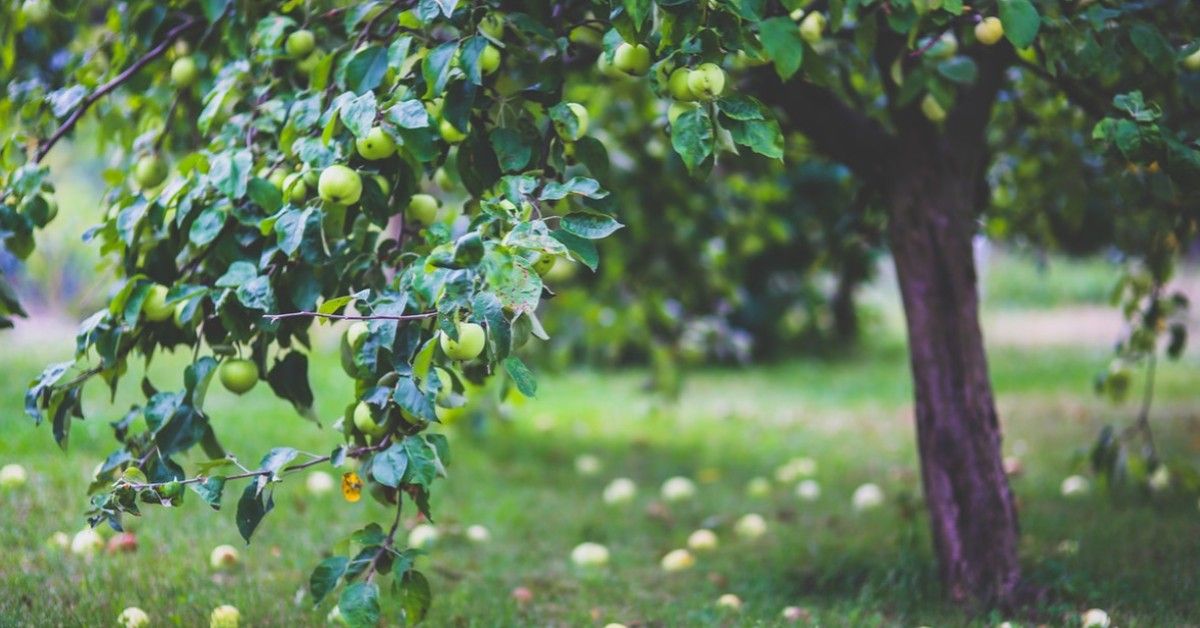 Boxelder
Fall is a favorite time of year for many reasons: the perfect temperatures, the fall leaves, the coming of the holidays, pumpkins, gourds, and apple picking. Apples not only are some of the healthiest fruits for you, offering up antioxidants, fiber, vitamin C, and vitamin K, but they are incredibly versatile in terms of food offerings. From squeezing out the pulp and the juices to make warm apple cider to baking hot apple pies, apples are some of our favorite comfort foods. And visiting the apple orchard to pick apples is one of the best fall activities, as you get to experience and appreciate nature in action.
J & S Tree Service in Chicago helps homeowners and businesses offers tree removal services, tree pruning, and tree cutting services. We love trees, and we love to take care of them so they can grow healthy and strong. Below, we'll examine some details about the apple tree. Contact us today to learn more!
APPLE TREES IN CHICAGO
The apple tree (Malus domestica) has been around for thousands of years, originating in Asia. it was brought to the United States (and subsequently to the Chicago area) by European colonists. Johnny Appleseed (or John Chapman) may even have planted apples in the Chicago area in his travels in the first part of the 1800s. Apples have been featured prominently in legends and myths since the beginning of time, from Eve in the Garden of Eden to the famous golden apple in Greek mythology. Did you know that the Adam's apple is so named because people thought that a piece of the apple that Adam ate got stuck in his throat?
THE BEST APPLE TREES FOR CHICAGO
Honeycrisp Apple
The honeycrisp apple combines sweetness and tartness perfectly. They bloom early-to mid bloom time and do best with plenty of sun.
Columnar Apples (Red and Green)
The columnar apple tree does not spread its branches wide, making it perfect to grow in your Chicago yard. They have a mid bloom time and are comparable to the McIntosh and Granny Smith apples.
Empire
This early to mid bloomer has a flavor similar to McIntosh and Red Delicious. It was cultivated to be highly resistant to diseases and is great for sauces and baking.
PLANT YOUR CHICAGO APPLE TREE TODAY
J & S Tree Service in Chicago loves the fact that you can grow your own food, and there are not many trees that yield such a healthy fruit as the apple tree. Apple trees today are bred to take up small amounts of space and not grow tall, making them perfect for an urban and suburban environment.
What Apple Trees Need
At least six hours of sunlight a day
Lots of drainage
Some room to grow
Apple trees require cross-pollination from another apple tree in order to bear fruit. The apple trees need to be in bloom at the same time for the bees to work their magic. Hence, you'll need to plant two compatible trees, which your local Chicago arborist can help you with.
Decent soil
Tree pruning of weak limbs
HOW J & S TREE SERVICE CAN HELP
J & S Tree Service in Chicago offers both residential and commercial tree removal, tree cutting, stump removal, and tree pruning services. We also offer 24-hour emergency service for when Mother Nature strikes. Our goal is to exceed your expectations by helping you maintain the health of your trees. If you do plant apple trees, we can help. Our tree pruning services will cut off branches that aren't strong enough to hold apples, as well as trim competing branches, which helps with airflow and apple production. When you partner with J & S Tree Service in Chicago, you can rest assured that your trees will prosper. Contact us today for all your tree needs!