Chicagoland Commercial Tree Services
The Best Commercial Tree Removal In Chicago
Offering Professional Tree Services for your Commercial Business
Make the Best First Impression with Trees in Chicago
Suffice to say, first impressions matter. When potential customers roll up to your place of business, they will immediately notice if your lawn has been mowed, if the trees have been trimmed, or if stumps have been removed. J & S Tree Service offers the best commercial tree services in the Chicago area. We ensure the health of your trees and their beauty when we prune them and remove any that are dead or dying. Call us today to get started!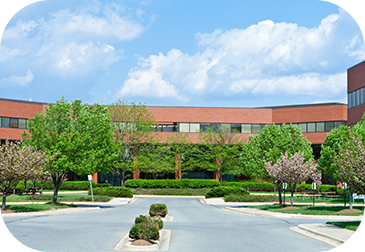 BENEFITS OF COMMERCIAL TREE SERVICE IN CHICAGO
Makes a Great First Impression

Keeps Customers Safe
Keeps Property Safe and Secure
Saves You Time, Hassle, and Headaches
Has the Right Tools for the Job
Is Quick and Efficient
Saves Money
Keeps Trees Healthy
Keeps Property Beautiful
And So Much More!
Chicagoland Commercial Tree Services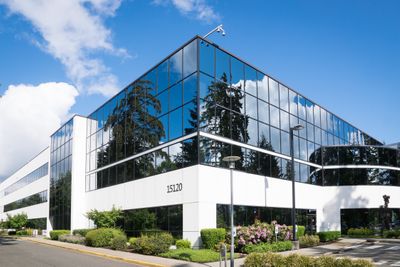 Professional Commercial Tree Care
It goes without saying, that the way your property looks directly impacts your overall business. Whether you run a small mom and pop store, or an established corporation, your external landscape is important to upkeep, maintaining your hard-earned reputation.
It's rare that people have time to take care of their landscape and trees at home, so who has time to tend to the trees associated with commercial properties? Even if you have time, do you have the right equipment and knowledge to confidently take care of your tree maintenance? We understand that tree care is complicated, which is why we offer our all-encompassing services to handle everything tree related for you. Whether it be stump removal or tree trimming, our team of professionals has got you covered.
As your local professional tree care company, you can count on us to provide you with the care you need.
From tree trimming and pruning to tree and stump removal, it is our goal to make taking care of your commercial property as simple and affordable as possible. Paying attention to all the details, we work diligently, on your schedule, to provide you with high-quality tree services that make a difference. Equipped with the right tools, and with a vast background of industry knowledge, we believe in providing you with care and results that exceed your expectations. Aside from that, we think of the big picture that your commercial space has to consider. We make sure that what we leave your landscape looking like is exactly the image you'd like to leave in your customers mind.
Projects, both big and small, we take care of it all. Let J & S Tree Service, Inc. help make your landscape reflect the wonderful business you run. For your commercial tree care estimate, or with any questions or concerns, contact us today.