American Elm
Chicagoland's Top Rated Local® Tree Services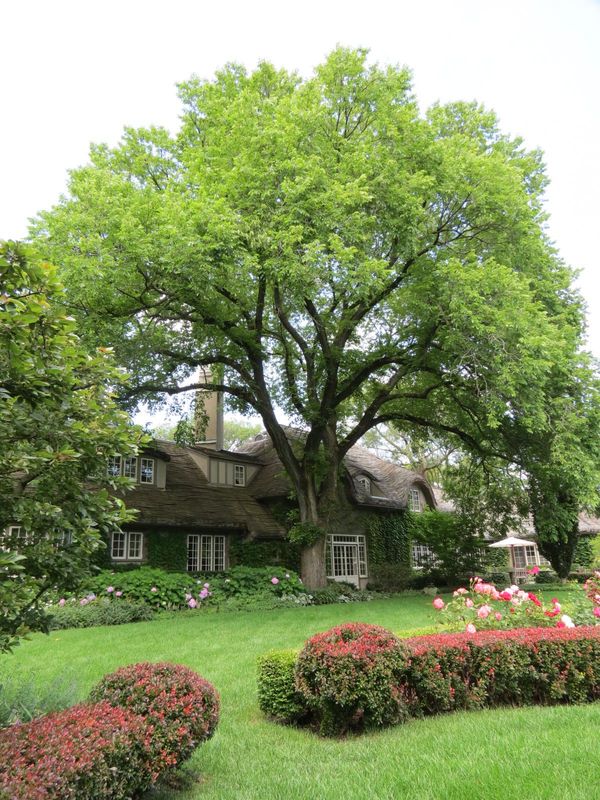 American Elm
The American elm tree, also called a white elm or water elm, is a tree known for its graceful beauty and stately shape. The branches of the American elm spread out wide, with colorful green leaves that turn gold in the fall. This species of tree is native to the Chicagoland area, normally growing anywhere between 60 to 80 feet in height.
Botanical Name: Ulmus americana
Family (English): Elm
Family (Botanic): Ulmaceae
Native Locale: Chicago area, Illinois
Light Exposure: Full sun (needs 6 hours of direct sunlight)
Tolerances: Clay soil, road salt, dry sites
Leaf Retention: Deciduous
Dutch Elm Disease
The American elm is susceptible to Dutch elm disease (DED). Contrary to popular belief, this disease is not Dutch in origin; rather, the original pathologist studying the disease was Dutch, so the tree disease was named after him. DED is the result of an unruly fungus called Ophiostoma ulmi. This tree disease found its way to the United States in the early 1930s, killing hundreds of thousands of elms across the nation.
This tree disease can be easily detected during the early summer months. Around this time of the year, American elm trees with this disease will show signs of curling leaves. The leaves will turn from a green color to yellow and eventually brown.
When elm trees have Dutch elm disease, beetles and fungus can start to be a huge problem. It's important to note, however, that control is possible through early prevention.
Chicagoland Tree Services
At J&S Tree Service, Inc., we understand the unique challenges of American elm trees, and we have years of experience helping Chicagoland homeowners decide whether or not they should keep a tree on their property. If you have one of these tree species on your property and you're concerned it may have Dutch elm disease, contact our local arborists today. There are a variety of things we can do to help you save the American elm trees on your property. When you call our team, we may decide to:
Prune dead or dying branches during fall and late winter months. This process is also known as limbing.
Inspect the tree for signs of Dutch elm disease. If we see leaves that are infected, we'll let you know right away.
Completely remove the tree from your property.
When you need professional tree services in or near Chicago, contact our team to schedule an appointment. We specialize in tree removal, tree trimming, stump removal, storm damage cleanup, and commercial tree removal.